#8. Bluebird Delta Reel Seeder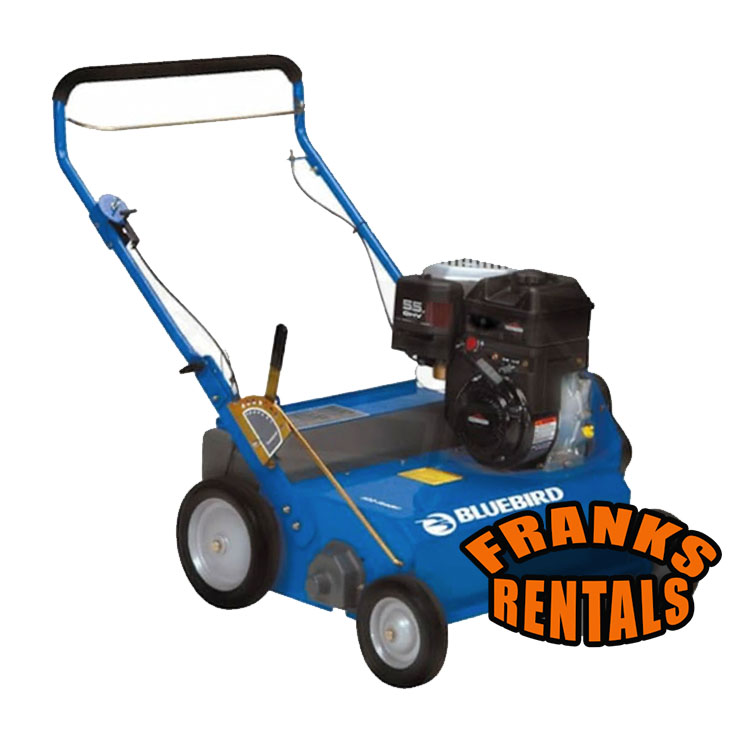 Construction Equipment Rental
Over seeding is the planting of grass seed directly into existing turf, without tearing up the turf, or the soil. It's an easy way to fill in bare spots, improve the density of turf, establish improved grass varieties and enhance your lawn's color. If a lawn looks old, or just "worn out," if it needs growing amounts of water and fertilizer to thrive, or is disease or insect prone, it's a perfect candidate for over seeding. 
Many older lawns were established with common type turf grasses not suited for the needs of today's homeowner. They're often more disease and insect prone, requiring more fertilizer and water. Over seeding newer turf grass varieties into an older lawn can help it better withstand insects, disease, drought, shady conditions and heavy traffic. The investment in over seeding pays off by reducing the amount of fertilizer, water and pesticides required. Most importantly, a renovated lawn stays greener and looks thicker and healthier!
If you're looking for a rental company that will provide the best customer service and help make your experience as stress-free as possible, then look no further than Franks Rentals.
Come see us today at  2071 Plainfield Pike Johnston, RI 02919 or Call Now!