#2. Bobcat E42 Compact Excavator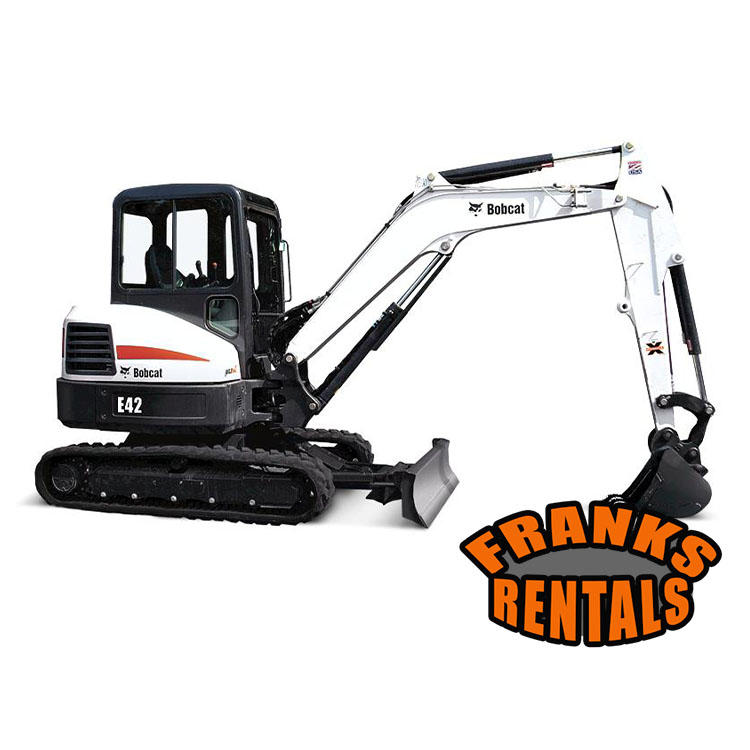 Construction Equipment Rental
The E42 compact (mini) excavator offers enhanced hydraulic performance, improved efficiency and more precise control so you can push the limits and take on more complex work. The E42 is an R2-Series excavator and features a redesigned Bobcat engine that improves performance, simplifies maintenance and maximizes uptime. Configure it with the optional long arm or extendable arm to increase your dig depth and reduce the frequency of repositioning the machine. Standard features include low-effort joysticks that respond easily to operator input, an improved cooling system to control engine compartment temperature and a larger slew bearing with improved durability. An optimized hydraulic control valve gives operators improved metering, finite movement and controllability for level grading. Plus, the conventional tail swing is well-balanced for better lift capacity and increased operator confidence. Additional options include a state-of-the-art touch display, angle blade and a rear camera for maximum visibility and productivity.
If you're looking for a rental company that will provide the best customer service and help make your experience as stress-free as possible, then look no further than Franks Rentals.
Come see us today at  2071 Plainfield Pike Johnston, RI 02919 or Call Now!