#5. STIHL Demo Cut-Off Saw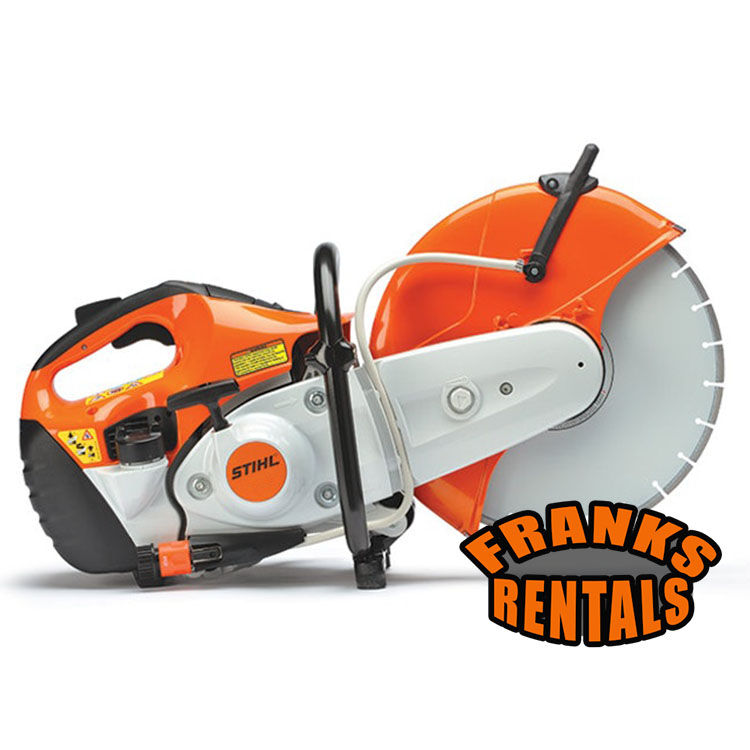 Construction Equipment Rental
The cut-off or metal chop saw, is a power tool used to cut hard materials. An abrasive disc, similar to a thin grinding wheel, performs the cutting action. Technically, the abrasive is not a saw since it does not use regular shaped edges (teeth) for cutting. The abrasive saw has a built-in vise or clamp, and the cutting wheel and motor are mounted on a pivoting arm attached to a fixed base plate. Since their introduction, the portable metal cut-off saw has helped to make building job sites run a bit more smoothly. They are also a useful tool for lightweight steel fabrication, and in workshops that also use stationary power bandsaws or cold saws, due to their portability.When it comes to safety, the abrasive saw has worked well as a replacement for the more expensive and hazardous acetylene torches sometimes used in many applications to include cutting rebar.
If you're looking for a rental company that will provide the best customer service and help make your experience as stress-free as possible, then look no further than Franks Rentals.
Come see us today at  2071 Plainfield Pike Johnston, RI 02919 or Call Now!