#11. Quarterback Toss Frame Game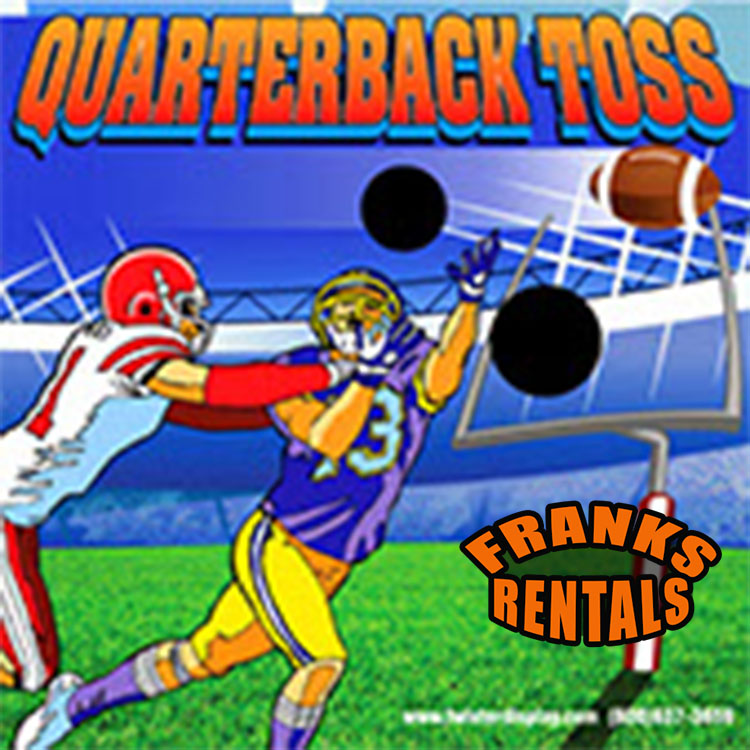 The Quarterback Toss Frame Game is the perfect way for everyone to have hours of fun. Do you want to square off in some competition? Quarterback Toss is a winner at any party or event. It's a very simple game but irresistible! No football player or football player want-to-be can walk by this game without giving it a shot. So make your next party a crushing good time and rent the the Quarterback Toss Frame Game today from Franks Rentals!
If you're looking for a rental company that will provide the best customer service and help make your event as stress-free as possible, then look no further than Franks Rentals.
Come see us today at  2071 Plainfield Pike Johnston, RI 02919 or Call Now!