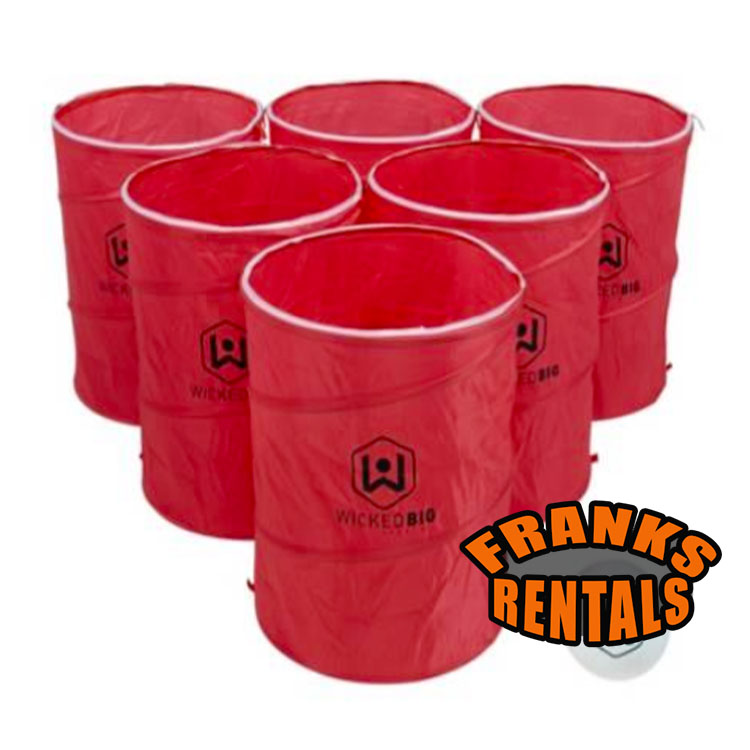 The Giant Beer Pong Game is the perfect way for everyone to have hours of fun.Weigh the bucket cups down with water or sand. Arrange bucket cups into formations on opposite sides of the playing surface-a pyramid formation is standard. but feel free to experiment with other formations. Teams then take turns trying to land their ball in their opponent's bucket cups, either by throwing overhand or by bouncing. Once a team has successfully eliminated all bucket cups, the opposing team has a chance for Redemption-trying to land their ball in the remaining bucket cups without missing. There are tons of variations- find your favorite and discover a new pastime! So make your next party a corny good time and rent the the Giant Beer Pong Game today from Franks Rentals!
If you're looking for a rental company that will provide the best customer service and help make your event as stress-free as possible, then look no further than Franks Rentals.
Come see us today at  2071 Plainfield Pike Johnston, RI 02919 or Call Now!