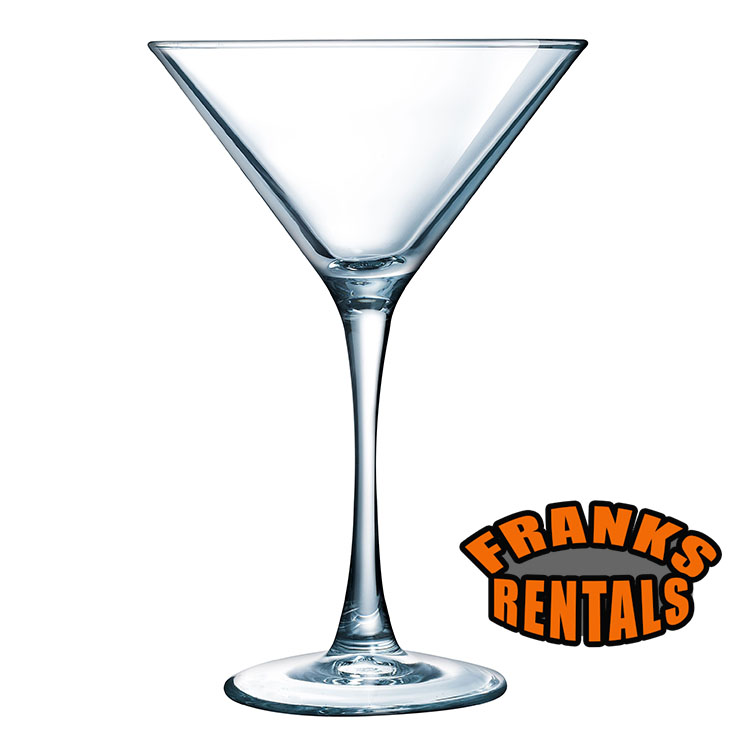 How many drinks will you serve?
A general rule of thumb is to multiply the number of guests by the length of the party in hours (1 drink per person per hour). Now, for most parties, if you're only offering wine and beer, figure 60% of guests will drink wine and 40% will drink beer. That said, you know your guests best and can hopefully guess some of their preferences. Given the general rule, if your reception lasts 3 hours and you have 150 guests, you'll serve 450 drinks – 180 beer, 270 wine.
How many drink stations will you have?
It is common to have two or more bars running during the cocktail hour when guest traffic is at its peak.  After the rush of cocktail hour, one bar is kept running while the other one(s) are usually removed.  Glasses, mixers and alcohol are moved to the main bar, which will run for the rest of the evening.  For each additional bar you have, increase the number of glasses by 50%.
Will you wash glasses during the party?
In general, the money spent on extra glasses is much less than the cost of having staff wash glasses. If you do have staff help (and water/soap to wash glassware), reduce the number of glasses by 25%. If not, reduce the number of glasses by 10% (some people will ask to refill their current glass).
How to Figure Your Final Glass Count
Now let's put it all together with an example. You're having a wedding reception that will last 3 hours and you're expecting 150 guests (assume all are adults). You plan to have one bar and no staff to wash glasses. You will be serving bottled beer, wine, and mixed drinks, and having a champagne toast before dinner.
According to the formula, you will probably serve 450 drinks from the bar (150 guests x 3 hours), about 180 of them beer (you're serving bottles, but you will want a few glasses on hand) and 270 will be wine. Therefore, you'll need:
243 wine glasses (270 less 10% for those who will reuse) so you'll rent 252 8.5-ounce wine glasses (come in racks of 36) or 250 13-ounce glasses (come in racks of 25).
175 water goblets–150 for each place setting and 25 for the bar (come 25 to a rack).
Figure 20-25% of your drinks from the bar will be for mixed and non-alcoholic drinks, so you can rent 100 old fashioned glass (come 25 to a rack) or a highball glass (36 to a rack).
For the champagne toast, you'll have the bartender(s) pass filled glasses. Not everyone likes champagne and may opt to toast with their existing drink. You know your guests best, so plan accordingly. Champagne flutes come 36 to rack, so you'll need to rent either 4 racks (144 glasses) or 5 racks (180 glasses). Extra glasses will go to the bar to serve any leftover champagne.
If you're looking for a rental company that will provide the best customer service and help make your experience as stress-free as possible, then look no further than Franks Rentals.
Come see us today at  2071 Plainfield Pike Johnston, RI 02919 or Call Now!