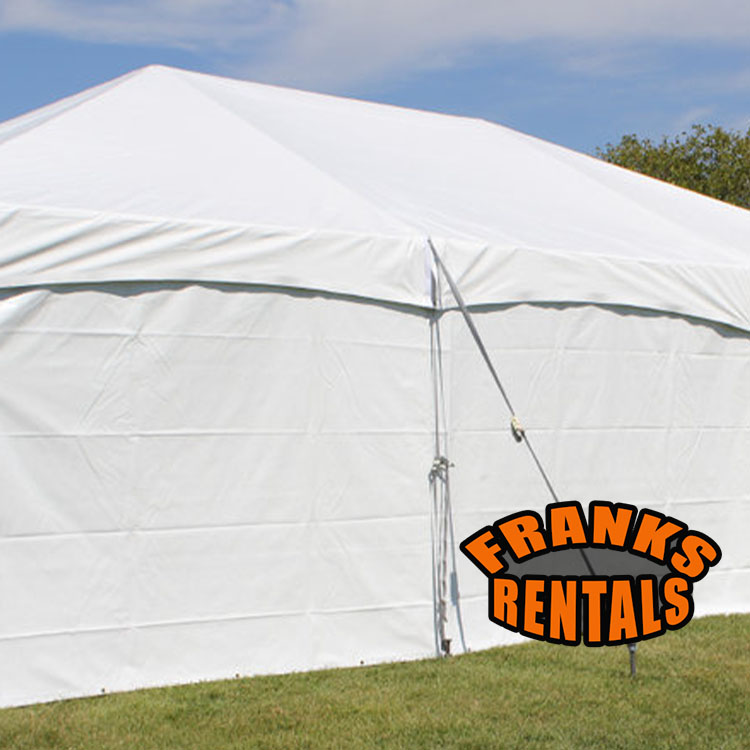 Tent sidewalls or tent curtains hang from the eaves of the tent to provide additional protection from the elements. As with the different choices in classes and brands of tents, sidewalls are customized to match the tent top canopy or the overall form of your structure. Due to the different tent top designs, not all sidewalls are compatible or interchangeable between all classes.
If you're looking for a rental company that will provide the best customer service and help make your experience as stress-free as possible, then look no further than Franks Rentals.
Come see us today at  2071 Plainfield Pike Johnston, RI 02919 or Call Now!