#13. L.B. White Premier 80 Tent Heater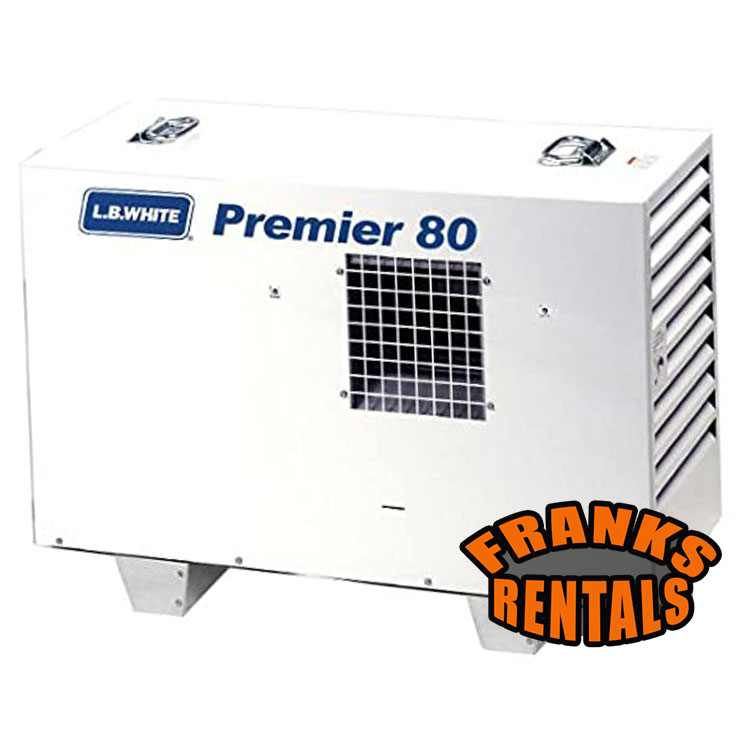 L.B. White Premier 80 Tent Heater, 80,000 BTU, LP is designed to provide heating or simple air circulation. They can be used inside or ducted in from the outside. The Premier® line is designed to be versatile, with an enclosed flame and low noise level. Great for construction sites, tents, events, or any other setting where portable heating and ventilation are required.
Specifications:
Heated air output (CFM): 450
Fuel Type: LP
Fuel Consumption LP Gas max (lbs./hr.): 3.7
Two Stage Output: No
Amps (starting/continuous operation): 5.0/1.5
Amps (Standard 15 amp circuit): Yes
Motor Horsepower: 1/8
Length (in): 29.5
Width (in): 13.5
Height (in): 22.0
If you're looking for a rental company that will provide the best customer service and help make your experience as stress-free as possible, then look no further than Franks Rentals.
Come see us today at  2071 Plainfield Pike Johnston, RI 02919 or Call Now!