#5. 40' Adventure Rush Dry Obstacle Course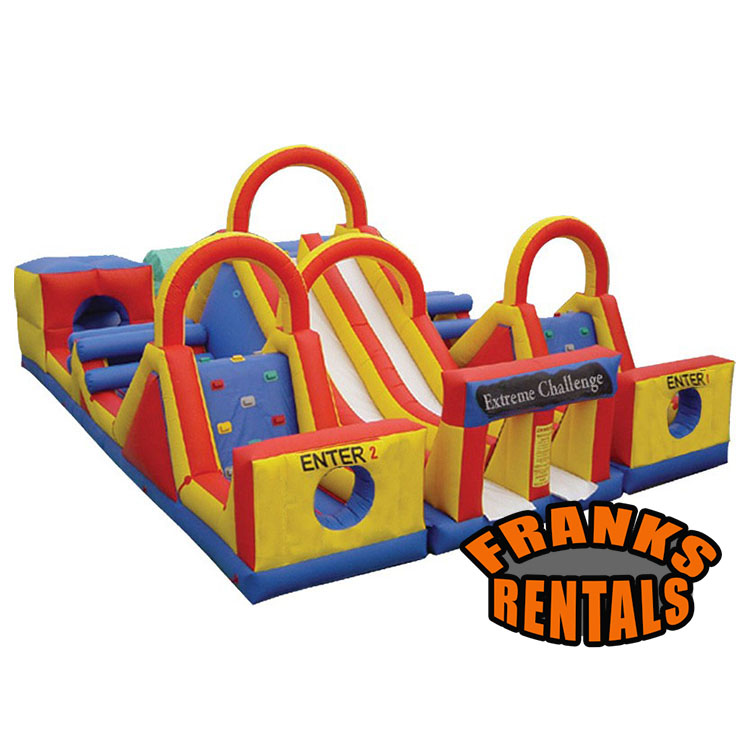 Are you looking for some serious summer fun?
Race your friends through the entrance holes, bash your way through inflated pillars, through the tight squeeze, scale the wall and finish down the 16′ slide! Now get up and do it all over again! 40′ L, 12′ W, 16′ H Incredibly Popular and will be the thrill of the event! A challenging course that combines all of the best features
The 40′ Obstacle Course is perfect for all age groups from elementary school to college and beyond.
If you're looking for a rental company that will provide the best customer service and help make your event as stress-free as possible, then look no further than Franks Rentals.
Come see us today at  2071 Plainfield Pike Johnston, RI 02919 or Call Now!